About Me
Plano, TX
Our first child, Caroline, was born June 5th, 2009. She has completely rocked our world. Patty stays home to take care of Caroline full time. Reagan is a computer programmer at PFS Web. We met Jan 9th 2004. Patty's best-friend from high school, Dixie, slyly matched us up. In July of 2004 we moved to Allen, TX for work. We married Oct 29th, 2005 and moved into our current house in Plano the following April. We also have two furry children named Annabell and Oliver. We love to travel. Throughout our marriage we have taken some incredible trips. We haven't gone anywhere with Caroline (other than Tulsa) yet but we're planning a family trip this summer.
View my complete profile

Shows we love
Caroline's Favorite Activities
Blog Archive

12/8/10
December 8th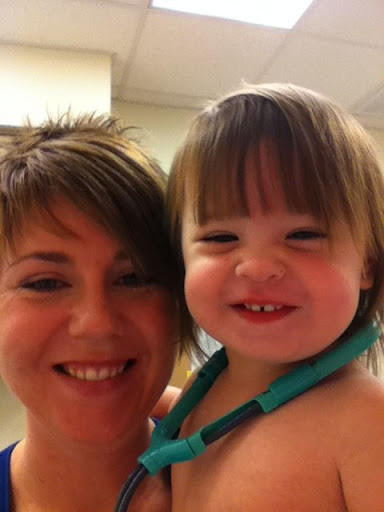 18 month checkup! She is a happy healthy girl. Here we are at Dr Weiser's office for our check-up.
Posted by

Reagan and Patty Boone